---
Athena Bridal Jewellery (View profile)
27 Old Gloucester Street, London, WC1N 3AX United Kingdom
Tel: 0845 257 0766
Email:
sales@athenabridaljewellery.com
Web:
www.athenabridaljewellery.com
Exquisite Wholesale Bridal Jewellery and accessories available online.
We offer a fabulous selection of bridal & prom jewellery to retailers across the UK as well as worldwide. We operate on a strictly trade only basis. Images are available upon request.
---
L.A.Smith (View profile)
Limestone Road Nantyglo, Brynmawr, Gwent NP23 4ND
Tel: 01495 310798
Email:
sales@robertogroup.co.uk
Web:
www.l-a-smith.co.uk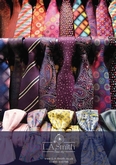 We stock a large range of dress shirts, including well-priced dress shirts aimed at the hire business; a cotton rich dress shirt collection and marcella dress shirts.
Our polyester, washable waistcoats are available in plain shantung and a wide variety of wedding designs all with matching ties, cravats, hanks and bows.
We also offer silk shantung waistcoats and matching accessories.
Furthermore, we have a large range of cufflinks, designed to suit the above.
---
Loveitsomuch (View profile)
31 Orchard Close, Great Hale, Lincolnshire NG34 9JB
Tel: 01529 461354
Email:
pamela@loveitsomuch.net
Web:
www.loveitsomuch.net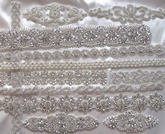 A lovely range of crystal trims
Rhinestone, crystal and pearl trims can be a continuous length; you decide what you need.
Iron on or sew on.
No minimum order
Please contact for wholesale pricing.
---
Pongees Limited (View profile)
9 Schooner Park, Crossway Business Park, Dartford, Kent DA2 6NW UK
Tel: 0207 739 9130
Fax: 0207 739 9132
Email:
sales@pongees.co.uk
Web:
www.pongees.co.uk
Specialists in silk
100% silk fabrics fully stock supported in our Dartford warehouse
1m minimum order
Next day delivery
New Showroom:
Pongees Limited, Fountain House, 4 Chapel Place, Rivington Street, London, EC2A 3DQ.
---
The Bridal Roadshow Ltd (View profile)
Tel: 01827 55123
Email:
info@bridalroadshow.co.uk
Web:
www.bridalroadshow.co.uk
The Bridal Roadshow is a dedicated exhibition by Bridal Suppliers where ranges can be showcased in the retailers local area, staged across the year.
We pride ourselves on ensuring a welcoming atmosphere at the shows where retailers are put first. Check out our website for updates and information.
---
Victoria Kay (View profile)
Old Salvation Army Hall, Menzies Road, St Leonards on Sea, East Sussex TN38 9BB UK
Tel: +44 (0)1424 439165
Email:
victoriakaygowns@hotmail.co.uk
Web:
www.victoriakay.co.uk
Victoria Kay was established in 2006 by husband and wife team Khalid and Lisa Al-Amoodi…it is very much a family run business and that's what keeps us a strong business as we are all very determined to offer a very high standard of service.
Beautiful designer bridal gowns at affordable prices, our team here at Victoria Kay work hard with our designers to create the most stunning gowns for our brides.
Please phone our sales team for an appointment.
---
WILVORST - Herrenmoden GmbH (View profile)
Stettiner Str. 6-8, Northeim, Niedersachsen 37154 Germany
Tel: 0117 932 7905 / 0049 5551 701207
Fax: 0049 5551 701251
Email:
ak.hupe@wilvorst.de
Web:
www.wilvorst.de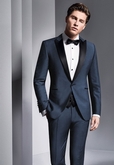 WILVORST was founded 1916 in Stettin. WILVORST are the initials of the owners name and of his home town; WIlhelm VORdemfelde, STettin.
From the beginning the most important goals are: high quality fabrics - high quality staff - quality, fit and processing to the smallest detail. With WILVORST the future groom can act out his individual style. The WILVORST collection is a well done mixture of elegance, value and comfort at the same time. It exactly reflects the modern men´s attitude to life.