Trade suppliers' directory
You are currently browsing: Bridal Gowns - Maternity
---
Please mention Attire Bridal when contacting suppliers.
---
Ladybird bv (View profile)
Handelsweg 11, Huizen, 1271 EJ The Netherlands
Tel: 0031 (0)35 525 06 11
Fax: 0031 (0)35 526 64321
Email:
info@ladybird.nl
Web:
www.ladybird.nl
Your recipe for success
Ladybird is one of Europe's most successful bridal fashion manufacturers. For a good reason!
Ladybird's versatile collections offer you the unique possibility of expanding your collection of high-quality bridal wear. All this is possible thanks to the affordable prices, superior quality and perfect fitting of Ladybird's bridal dresses.
Also Ladybird's excellent service and the diversity of marketing options make it a valuable addition to your store.
---
Lilly (View profile)
Bugattivej 2, Vejle, 7100 Denmark
Tel: +45 7585 9955
Email:
b2b@lilly.eu
Web:
www.lilly.eu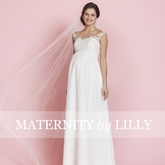 Danish house of bridal fashion LILLY has a big and very beautiful portfolio of brands, designed to complement each other and offer a full service to retailers.
The brand has successfully developed six fashion labels within the bridal market. LILLY, PASSIONS by LILLY, DIAMONDS by LILLY and purewhite by LILLY, Mix & Match by LILLY & Maternity by LILLY. Each collection is supplemented by a wide collection of matching accessories such as jewellery, veils, shoes, purses, jackets and headwear such as tiaras, curlies or floral hairpieces. Alongside the bridalwear LILLY also has an adorable collection of fashion for flower girls and pageboys, communion dresses and christening-gowns.