---
Athena Bridal Jewellery (View profile)
27 Old Gloucester Street, London, WC1N 3AX United Kingdom
Tel: 0845 257 0766
Email:
sales@athenabridaljewellery.com
Web:
www.athenabridaljewellery.com
Exquisite Wholesale Bridal Jewellery and accessories available online.
We offer a fabulous selection of bridal & prom jewellery to retailers across the UK as well as worldwide. We operate on a strictly trade only basis. Images are available upon request.
---
Jewellery World (View profile)
GoldFinger House, 5 Chatley Street, Cheetham, Manchester, M3 1HU United Kingdom
Tel: 0161 834 5007
Fax: 0161 835 3238
Email:
bridget@jewellery-world.co.uk
Web:
www.jewellery-world.co.uk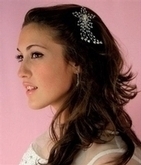 Jewellery World stocks a huge range of Tiaras, Occasion Hats & fascinators, bridesmaids hair accessories, cufflinks and bridal jewellery.
We have a large selection of goods on our website and many more lines in store in our Manchester showroom which is open
Monday-Friday, 10:00 am until 6:00pm.
Sunday, 10:00am until 2:00pm.
---
Karen Dornellie (View profile)
35a St James St, Newport, Isle of Wight PO30 1LG United Kingdom
Tel: 01983 525234 or 07972 819854
Email:
hello@dornellie.com
Web:
www.karendornellie.com
Unique and beautiful bridal wear for unique and beautiful brides.
Specialising in veils and headpieces but also with a new collection of bridal separates.
Also the creator of Rainaway Bride and Bibbidy Bride
---
Wedding Factory Direct.com (View profile)
292 West Boylston St (2nd Floor), Worcester, MA 01606 USA
Tel: 1 800 790 4325
Fax: 1 508 595 9400
Email:
info@weddingfactorydirect.com
Web:
www.weddingfactorydirect.com
INTERNATIONAL DROP SHIPPING
BEST PRICES
NO MINIMUM
VOLUME DISCOUNTS
10% OFF
Order of $300 or more
PROMO CODE: UK10
20% OFF
Order of $1,500 or more
PROMO CODE: UK20
Enter promo code at checkout. One time use only.